Conversation with Paolo Barrale on the occasion of Sial Toronto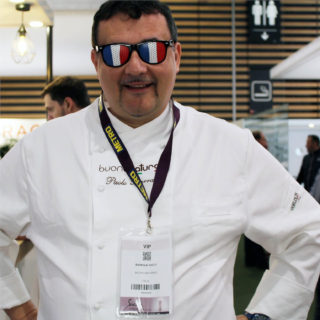 Hi Chef,
on the occasion of the Sial Toronto to be held from April 30th to May 2nd, how is BuonoNaturale preparing to face the challenges of the North American market?
First of all, the promotional activity never stops; we continually make promotions and advertising campaigns to communicate to our customers the added value of our Products.
How can certified products for Canada and the USA satisfy retail customer requests?
In the case of North America with our line of ready-to-cook risottos in all their nuances we guarantee the end customer a unique tasting experience that combines speed, taste and Italian tradition.
Our current customers especially appreciate the convenience of using these products.
The foodservice catalog instead how is it composed?
At the moment the catalog aimed at professionals, to which we always strive to ensure the highest quality, is made up of delicious creams and pesto of dried fruit, typical of southern Italy and in particular of my land, Sicily; in addition we have a line of truffle products, a product from Campania.
Will you also be present at SIAL?
No this time I will not be present because I am working on organizing a series of show cooking for the TUTTOFOOD fair in Milan where we will be present in an important way.
This does not mean that we underestimate the SIAL, but it is simply a different type of event, in which we will be more focused on the product rather than on the exhibition.
Of course there will be the rest of the staff at SIAL Toronto and I know they already have the agenda full of appointments with various local players. I'm sure they will do a great job as always.
Are there any new entries in the catalog during 2019?
I don't want to go too far, but 2019 for BuonoNaturale will be a very important year; we are working to give new pearls to our customers.
I do not add anything else because it is not right that things are communicated at the right time … but I assure you that you will see some good ones.
Thank you.
It is easy to cook well when there is someone who chooses the maximum for you, the Natural Good!
Paolo Barrale