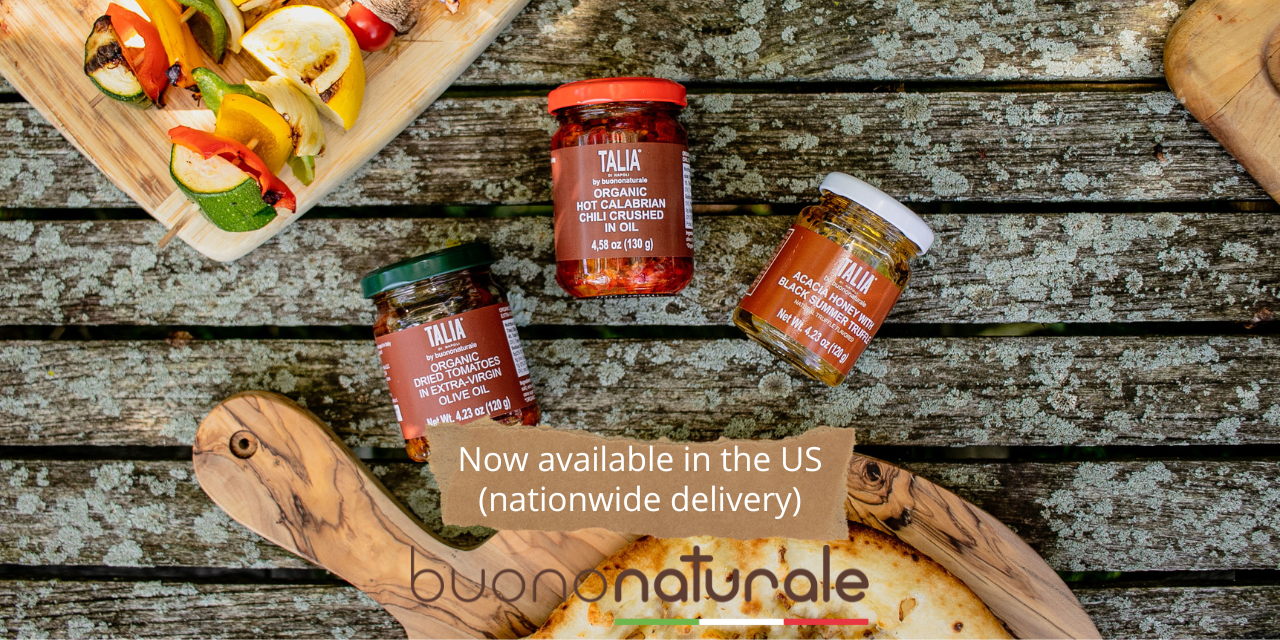 ---
This summer, buononaturale arrives on American shores. In collaboration with Talia di Napoli, we have launched a kit of three 100% Italian toppings for pizzas and more.
From today, the Talia by buononaturale toppings are available for online purchase all over the United States. Just navigate to Talia's website and add to your cart either the toppings kit or one or more toppings in combination with a Talia pizza for just $5 a jar.
We are talking about three unique Italian products, natural or from organic farming, preserved in 100% glass jars:
Natural Acacia honey with black summer truffle (click here for the product page);
Organic hot Calabrian chili in oil (click here for the product page);
Organic sundried tomatoes in olive oil (click here for the product page).
What are you waiting for… add the Talia by buononaturale toppings kit to your cart so you can garnish your pizzas or other bases.
Who is Talia di Napoli? Find them in Forbes or on Fox Business. They aim to bring the authentic artisanal Neapolitan pizza to the tables of American families, directly from the ovens of their pizzeria in Campania. Their pizzas are prepared following the ancient Neapolitan recipe, cooked in a wood oven, and then cryogenically frozen in a liquid-nitrogen refrigeration tunnel that "puts them to sleep," preserving all the properties of the initial product.
---