We feed the body through the mind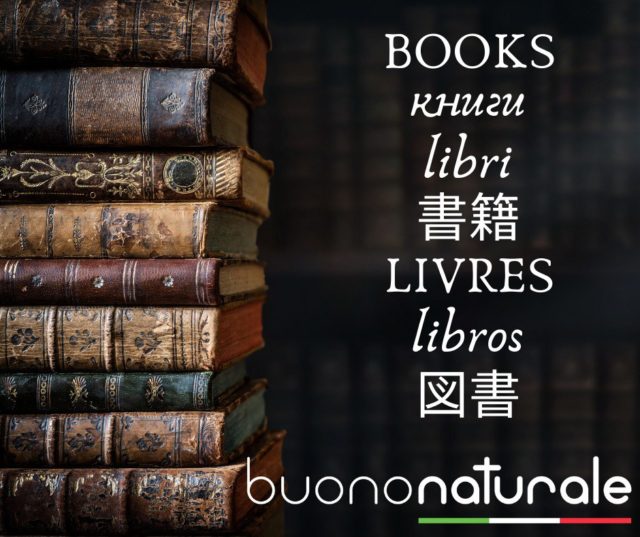 We believe that in this period, besides nourishing the body, there is a great need to nourish the soul.
What better way than to use the oldest tool to satisfy our minds: READ!
We at Buononaturale want to accompany you in this somewhat new period for everyone by giving you reading suggestions. Bookstores are closed but thanks to smartphones (and ebook stores) we can now carry entire bookstores in our pockets.
Here are our reading tips for this week:
The first recipe book of Italian home cooking – 1891, ARTUSI: today there are millions of recipes online; but why not start with the progenitor of the recipe books to discover ancient recipes and enjoy a literary pleasure?
We can save the world before dinner. Why we are the climate – 2019, SAFRAN: the climatic and environmental emergency is there for all to see; but apparently it always seems to be someone else's problem. In this pamphlet the author tries to "convince strangers to do something" by mixing family stories, personal memories, biblical episodes, rigorous scientific data and futuristic suggestions.
Montedidio – 2002, DELUCA: "Who will go up to the mountain of God? Who has innocent hands and a pure heart." In this moment when we cannot travel in the strict sense of the word, we can do it with the mind; then we visit the most beautiful and warmest city in the world, Naples. More precisely in the Montedidio district, with the eyes and life of a thirteen-year-old carpenter apprentice, who learns the trade and learns to think about the world.
Decameron -1350/53, BOCCACCIO: the most famous collection of short stories in the history of Italian literature, indispensable in the library of every Italian. Perhaps it is the book that comes closest to the situation we are experiencing: a group of young Florentines finds themselves out of town for ten days to escape the plague that afflicted Florence, telling often humorous stories to spend those days of isolation in a bucolic disenchantment.
So we hope to make you spend these days more lightly. What are your favorite books? Leave us a comment with your suggestions.