Listen to The Chef, One-On-One With Paolo Barrale.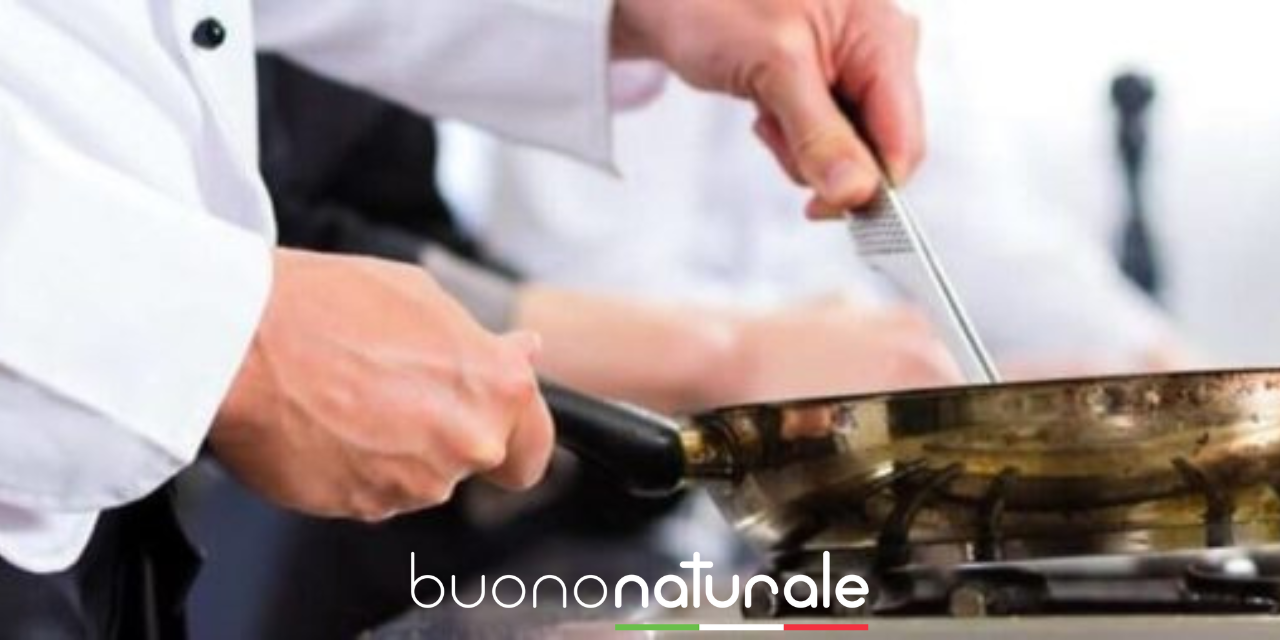 Hello, my name is Paolo Barrale and I am a chef.
I will introduce a few masterpieces from the latest buononaturale catalog. I am talking about products developed with extreme but simple care, because quality must be good and natural at once and because every day is a good day to reinvent recipes and savor our rich tradition.
Here are my suggestions to enjoy our range of rice, risotti, barley, spelt, and polentas:
Arborio rice
The most well-known of Italian rice varieties. A sumptuously large bean, which excellently lends itself to any "land" risotto. Try it with porcini mushrooms, hazelnuts, "toma" cheese, and raw meat. Piedmont can suddenly feel close… and why not, even the Sicilian arancini can be coupled with this rice… so that North and South become one in a grain!
Carnaroli rice
Sea, vegetables, and cheeses have no secrets for this rice. Never over the top, a noble rice for noble ingredients. Maybe combine it with raw red prawns, almond milk, and white truffle… result: magic!
Black Nerone rice
The forbidden rice from ancient China could only be eaten by the emperor. This rice is not just a side dish; it has a deep personality. Light if served hot with freshly cooked vegetables and spices; or cold in the summer for an unusual rice salad.
Red wild rice
A good compromise for those looking for a product that is always al dente and easy to match. Try it with ginger, tomato, and lemon. It will be an excellent counterpart to raw fish. In any case, this healthy rice will bring the breath of the East to our tables.
We necessitate of a separate chapter for our instant risottos. They taste exceptionally good regardless, are well-calibrated, and provide the right respect for the raw material and Italian risotto tradition. You can enrich them as you wish… but how? I will tell you how.
Risotto with asparagus
Try it with wild fennel, Parmesan, and maybe with a fried egg.
Risotto with porcini mushrooms
Enrich it with goat cheese fondue, blueberries, and a sprinkling of cocoa. You will suddenly, or obviously, feel very creative in the kitchen.
Risotto with nettles
Finish it with seafood, cherry tomatoes, and olive oil. What a wonderful discovery will it be.
Risotto with vegetables
Serve it with a rabbit ragout, black olives, and a sprinkling of freshly chopped rosemary to create a quick risotto alla cacciatora. Now it is time for our spelt and barley selections. Both grains are excellent for fast soups or as rice substitutes. They will easily become indispensable foods once tried and reinvented.
Spelt with pumpkin
Add parmesan, an orange, and roasted coffee powder for an aphrodisiac dish. This is how you make a wonderful dinner and maybe an even more wonderful post-dinner.
Spelt with porcini mushrooms
Cream it with hazelnut oil and serve it with seared prawns and lime.
Barley with tomato and basil
Simple but appealing. Serve it with clams, garlic-covered mussels, and olive oil. Let the sea take over your house. While polenta is somewhat easy to make for most people, let's try to enrich it and find the best way to serve it to impress our guests.
Polenta with porcini mushrooms
After cooking it, chill, slice, and grill it. Serve it with some ossobuco in gremolada.
Polenta with vegetables
Once cooked, in just five minutes or so, serve it with stewed sea bass fillet for a wholesome meal.
*****
I have given you some guidelines to enjoy these buononaturale instant products. Now, it is up to you to become chef for a day. If and once you do, do not forget to send us photos of your dishes or your own recipes.
Paolo Barrale