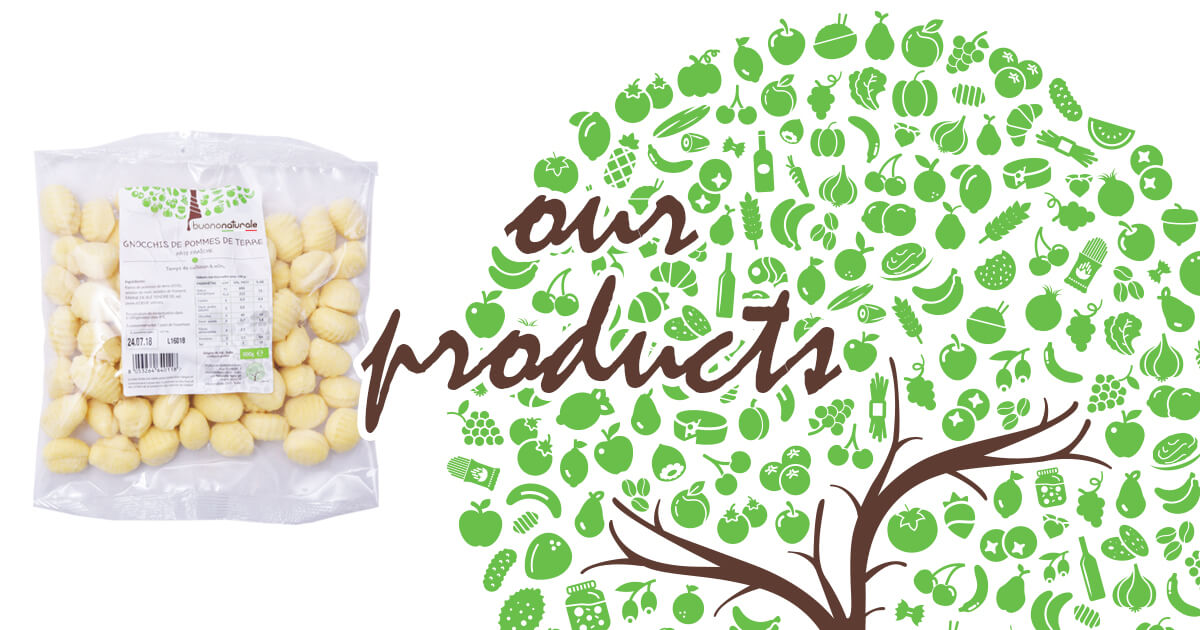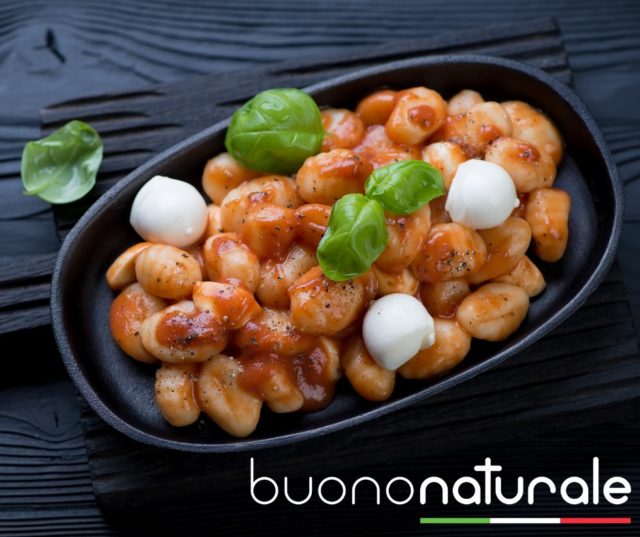 The weekend is approaching and it is time to start thinking about the delicacies to be baked (since we never think about it😅).
We thought that each of us has dishes of the heart. Ours (this week) is a delight for the eyes and palate, with Italian colors, fresh and tasty:
GNOCCHI ALLA SORRENTINA
A simple dish to make that combines the softness of potato gnocchi with the freshness of ingredients such as basil, tomato and mozzarella. Here are our tips to make it happen in 10 minutes.
put a pan with water and salt on the fire;
make your tomato and basil sauce. Each has its variant and its traditional recipe; if you are layman, here are some tips: sizzle a little (sliced) onion in a drizzle of oil, add the cherry tomatoes cut in half, add a generous cascade of basil, cook for 7/8 minutes and season with salt and pepper and the game is done;
drum roll … throw in the Pasta !!! Or better, the Buononaturale gnocchi. Be careful of the minutes of cooking (the gnocchi when cooked rise to the surface); it would be better to leave them a little behind with cooking;
drain your potato pearls and add to the sauce made before and welding for a minute in a pan;
arrange the gnocchi in a terracotta oven dish;
a little more cascading basil;
cut the mozzarella (buffalo mozzarella if possible) into cubes;
taste the mozzarella (we all know that it's a ritual that cannot be denied);
add the mozzarella to the gnocchi, add a sprinkling of grated Parmigiano and bake at 200 degrees for ten minutes.
everyone at the table and enjoy your meal !!!
We are lenient and we do not ask you to send us photos of your Gnocchi alla sorrentina; when it's ready you have to eat otherwise it gets cold (be careful not to burn yourself).
Here is the link to the Buononaturale gnocchi: https://www.buononaturale.it/prodotto/potato-gnocchi-500gr/?lang=en