Nouvelle Terre at EquipHotel Paris 18 with Transgourmet France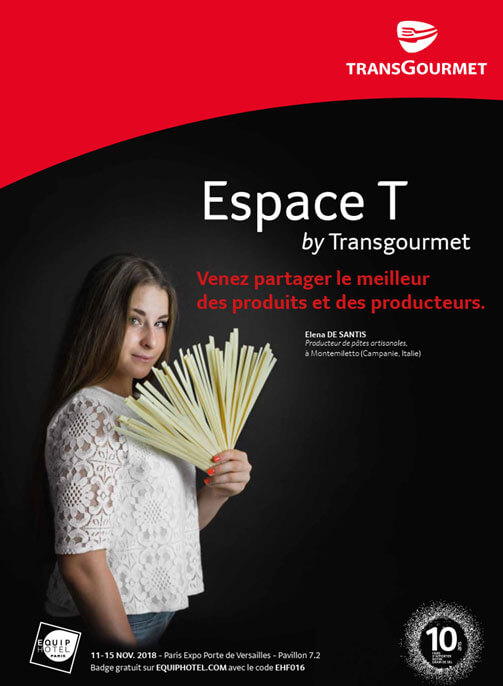 For the fifth edition of EquipHotel Paris, as leader supplier of catering and hospitality professionals, Transgourmet shows its products on 5800 m² and gathers its partners in the village of food!
At the entrance of Hall 7.2 of the Parc des Expositions at the Porte de Versailles, the Espace T, which brings together over 80 exhibitors and over 300 brands.
Among these brands, at the EquipHotel de Paris, we are pleased to announce the presence of Nouvelle Terre !!!
Visitors of Espace T will be able to dive in this diversified universe of tastes and smells of cuisines from all over the world; once again, the Italian culinary tradition will be the master and Nouvelle Terre will be the protagonist with the artisan pasta of Irpinia, delighting its guests with innovative dishes respecting the traditions of our territory.
As exceptional testimonial for Transgourmet France, the young tennis player Elena De Santis, an athletic promise of the Italian female tennis, whose diet includes Nouvelle Terre's pastas.