Starting Off Right with SIRHA e BIOFACH in 2019.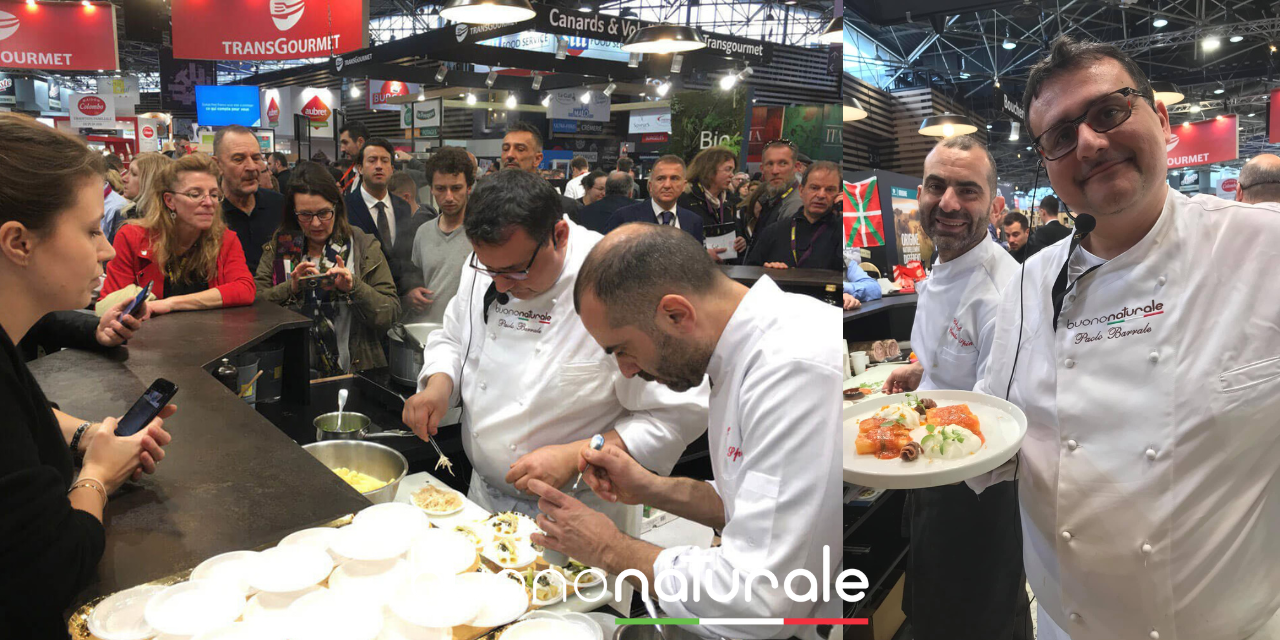 The buononaturale family had a busy start of 2019 with new relationships, new products, and above all new experiences.
We showcased our local Italian food specialties at two major international trade shows:
Sirha, the largest international event for the hospitality industry, where our Chef Ambassador Paolo Barrale delighted visitors with his unique creativity and, of course, with a tasting of the buononaturale pasta selection.
BioFach, a reference point in the organic food world. We spoke with thousands of people in just a few days, telling them how carefully we select our products and explaining the benefits of healthy eating.
In the coming months we will go overseas to attend another exhibition, SIAL, in Toronto. After that, we will return home to participate in TUTTOFOOD Milan.
We want to thank those who are supporting us or who will do so in the future.