We came to CIBUS 2021, in Parma, with innovative but simple, natural but elegant Italian specialties.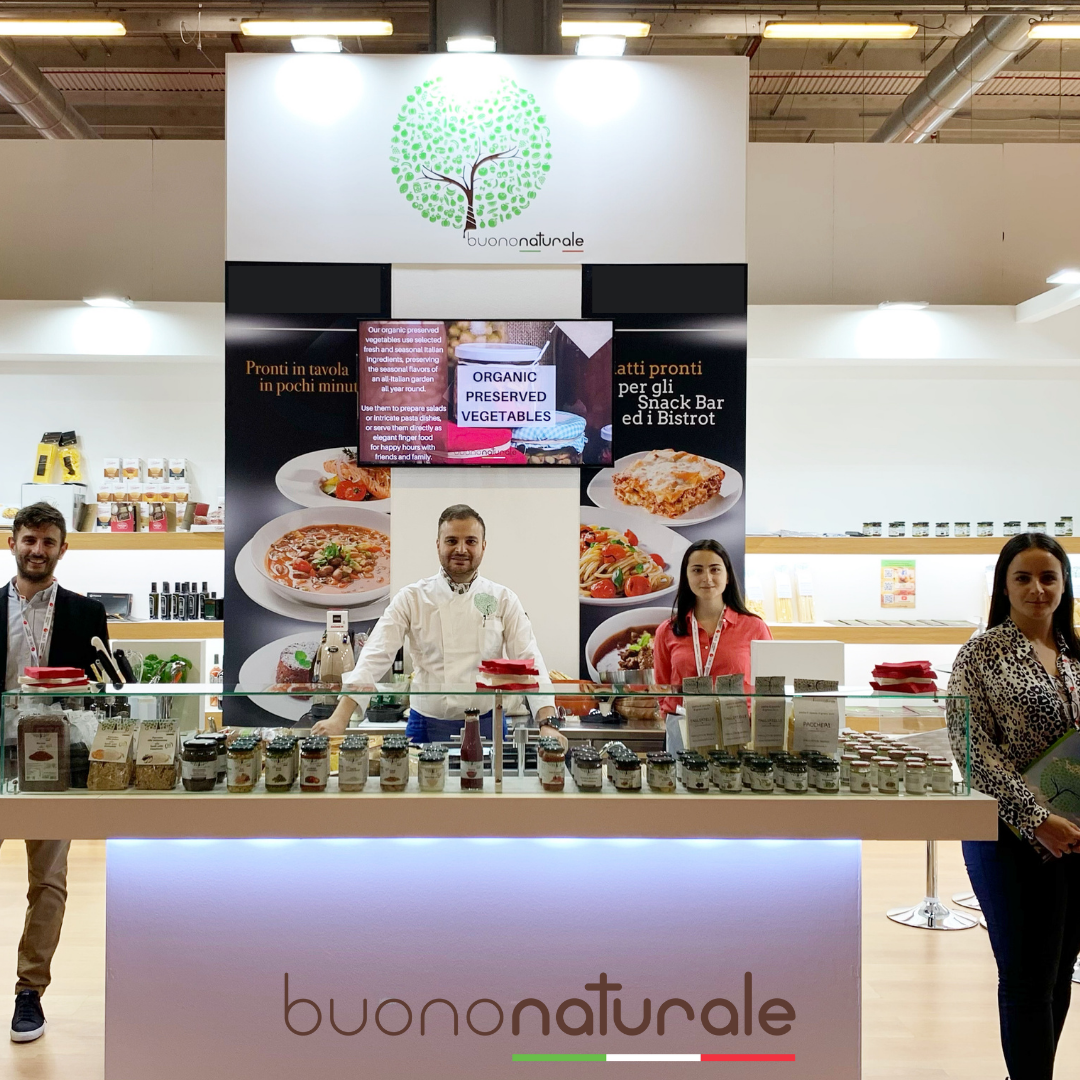 The 20th edition of the CIBUS international trade show in Parma, Italy, came to end on 3 September 2021, with record numbers: 2,000 exhibiting companies and almost 40,000 visitors, 2,000 of whom from abroad. According to the Italian Minister for Economic Development, Giancarlo Giorgetti, who visited the booths in Parma, "Cibus proved a winning bet".
At buononaturale, we experienced a very lively stand, # B038 in Hall 5. Over the four-day event, our team met over 500 guests, cooked over 50 original recipes, and showcased over 90 unique Italian specialties.
Our Chef Ambassador Vincenzo Squarciafico, who boasts twenty years of experience in Russia and around the world, delighted visitors with his innovative remakes of traditional Italian dishes. The key principles of our brand were at the heart of each recipe, which relied exclusively on buononaturale products: the elegant naturalness of a country with over 3,000 years of history, the stupefying result of innovation carried out also with eye on simplicity and rapidity.
We want to thank all of those who contributed to transforming this four-day trade show into a milestone on our journey toward a prevailing wholesome, balanced eating lifestyle.
We look forward to seeing you at the TUTTOFOOD international fair, which will be held in Milan from 22 to 26 October 2021. Come and visit us in Hall 14 at Booth #A43.