After The Gold Excellent Taste Award 2022, We Travel To ALIMENTARIA.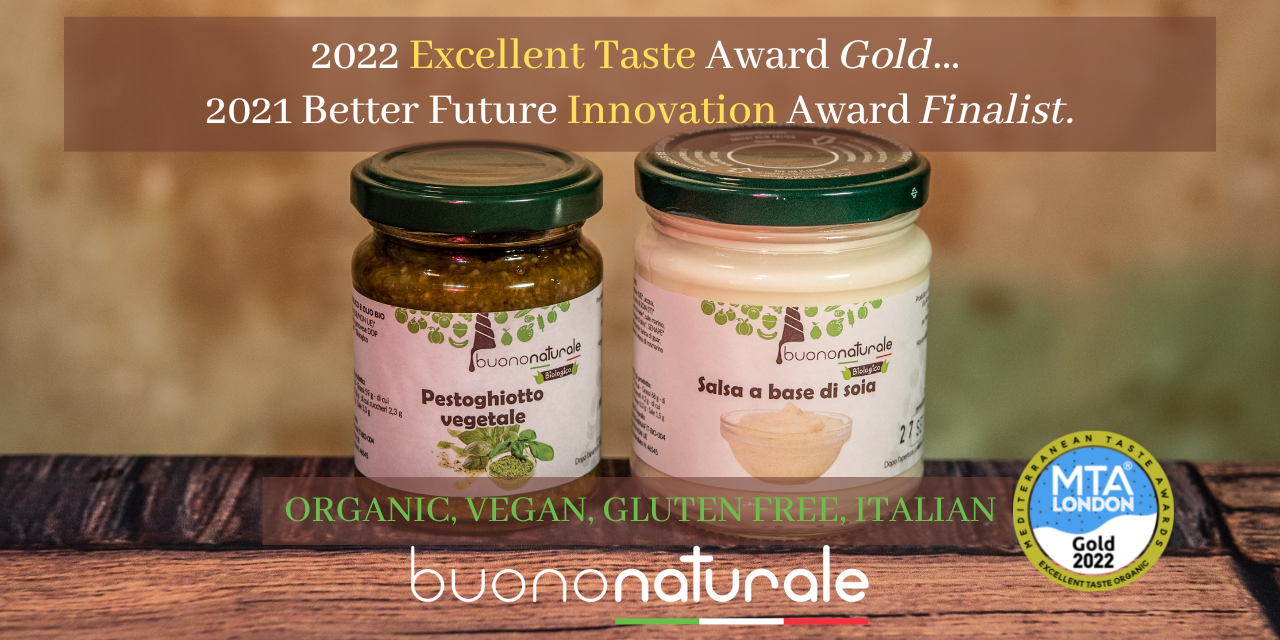 Our ORGANIC Soy mayonnaise received the Gold ("Excellent Taste") medal at the 2022 Mediterranean Taste Awards held in London, UK, between February and March 2022.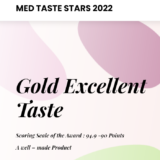 This is our second award in less than six months, since TUTTOFOOD 2021, when buononaturale was selected by Fiera Milano SpA as a finalist of the "Innovation" category at the Better Future Award in Milan, Italy, for its newest line of classic Italian sauce recipes reformulated to be both organic and vegan.
These are promising results demonstrating how a more innovative sustainable decision (as translating into the ingredients list and production method behind our ORGANIC vegan sauce line) can adequately synthesize the two qualities every modern consumer is looking for in their food: good taste and greater sustainability.
Along with our successful participation in a frontline contest for the international Food&Beverage industry, buononaturale has also embarked on other ambitious projects in these early months of 2022. In barely three months, we have launched virtual stores on four of Europe's F&B industry's favorite online platforms: two BtoB markeplaces that tens of thousands of specialized European and global retailers rely upon for their procurement (Faire.com and Ankorstore.com); another BtoB marketplace for French restaurateurs (Metro France); and, finally, a BtoC platform owned by the massive Carrefour group and aggregating France's biggest organic food enthusiasts (Greenweez.fr).
We want to thank all of those who contributed to transforming these first three months of 2022 into a milestone on our journey toward a prevailing wholesome, balanced eating lifestyle. We look forward to seeing you at the next major international trade show of the Food&Beverage industry, Fira de Barcelona's ALIMENTARIA, which will be held in Barcelona from Monday, April 4 to Thursday, April 7. Come to visit us in Hall P2, Level 0, Street E, at booth #500-15, where we were selected by the Italian Government to exhibit in the Italian Pavilion.
SPOILER ALERT: On April 4, as the first work-Monday of the month but the day on which the ALIMENTARIA trade show begins, we will not broadcast the seventh episode of our latest cooking miniseries, "The Chef's Corner." Stay tuned for another breathtaking episode to travel the world with us, fair after fair.