In Paris, The Sirha Omnivore's Hub des Chefs Became buononaturale-Themed.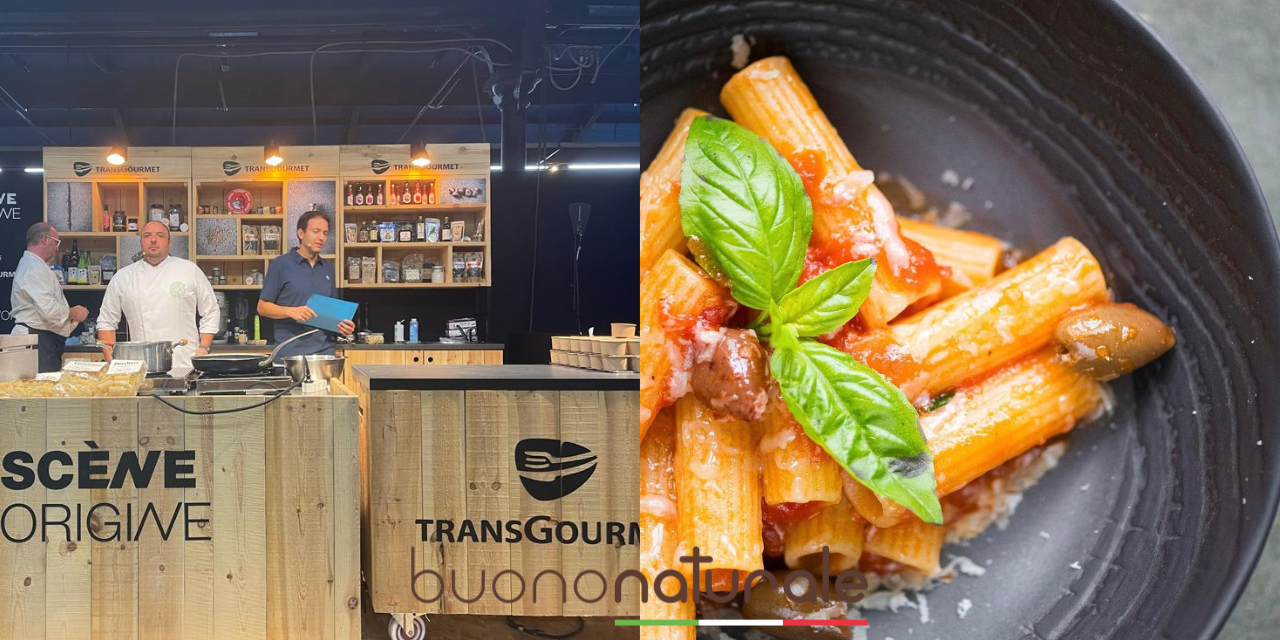 This September has seen the buononaturale team engaged in two main sector events:
On September 10-12, the Sirha Omnivore Paris trade show took place in the Parc Floral de Paris, the world's lead event for the food service industry, bringing together Michelin-starred chefs and up-and-coming talents every year since 2003. Here, we exhibited our premium food service line in La Scène Origine et le Marché des Producteurs by our Partner Transgourmet France, as part of its top global premium-line producers. Among the more notable moments?… We went live on #sceneorigine over two days, the #hubdeschefs became buononaturale-themed with Chefs of the likes of Christian Le Squer and Bernard Leprince discussing, wearing, and cooking the #eatwellwithbuononaturale story. Finally, we cooked various shapes of our bronze wire-drawn pasta (in all its formats: dry, fresh, frozen), from typical local ones such as scialatielli and fusilli avellinesi to the more unique potato buttons (purple or lemon-flavored) and ravioli with baccalà (or cod), pumpkin, butter and sage, etc…
Earlier on, we sponsored the 106th edition of the Giro d'Italia, a three-week Grand Tour cycling stage race, and the Irpinia Mood Food Festival. From August 31 through September 3, we stayed indeed in Irpinia, our hometown, a fertile province flanking the Southern Italian Apennines also known for its three DOCG wines. Here, the Irpinia Mood Food Festival unfolded in a majestic 19th-century prison, Carcere Borbonico, where top Italian chefs cooked various buononaturale products in the making of typical regional dishes.
Where can you find us next?… On November 7–9, the Speciality Food Festival returns to the Dubai World Trade Centre. Here, we invite you to pay us a visit in the Italian Pavillion, on booth #HP2-230.